Vertigo effect is a special camera technique named after the 1958 Alfred Hitchcock film of the same name.
The camera trick, also known as Dolly zoom or the Hitchcock effect, is a narrative method that has been frequently used in motion pictures since its first use. Usually used in scenes involving dizziness, fear of heights and anxiety, this effect is a very effective method of immersing the audience in the emotional state of the story and drawing them into the movie.
What is the Vertigo Effect?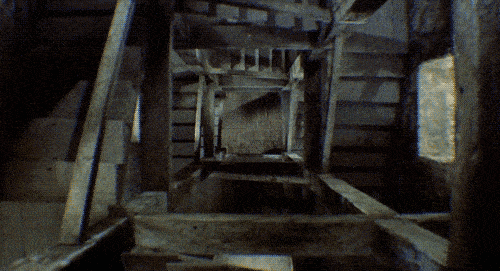 In technical terms, the Vertigo effect is to keep the size of the subject in the frame constant during the camera's forward or backward movement by performing an optical zoom in reverse and equal proportions.
While the effect keeps the center of the subject fixed within the camera's frame, it makes the other objects, i.e. the objects in front, behind and next to the subject, move with a rapid change of focus. The technique distorts visual perception and evokes different emotions in the audience.
It was first used in Alfred Hitchcock's Vertigo (1958) to show that the character John Scottie Ferguson, played by James Stewart, suffers from vertigo due to altitude.
"One night when I was very drunk, I had a feeling that everything was moving away from me. During the filming of Vertigo, I wanted to use this feeling to describe the situation that the character Rebecca was in. After much experimentation with the cinematographer, we realized that we could visualize this feeling by optical panning with the dolly."

Alfred Hitchcock
In some cases, directors prefer to use the effect to tell a break in the story or unusual situations.
In 1994's Pulp Fiction, Quentin Tarantino used it in the scene where Mia, played by Uma Thurman, overdoses on drugs to give the feeling of the character's moment of unconsciousness.
How to Make the Vertigo Effect (Dolly Zoom)?
In order to apply the technique and use the effect efficiently, two basic pieces of equipment are needed: Dolly or a dolly and a camera lens that can zoom.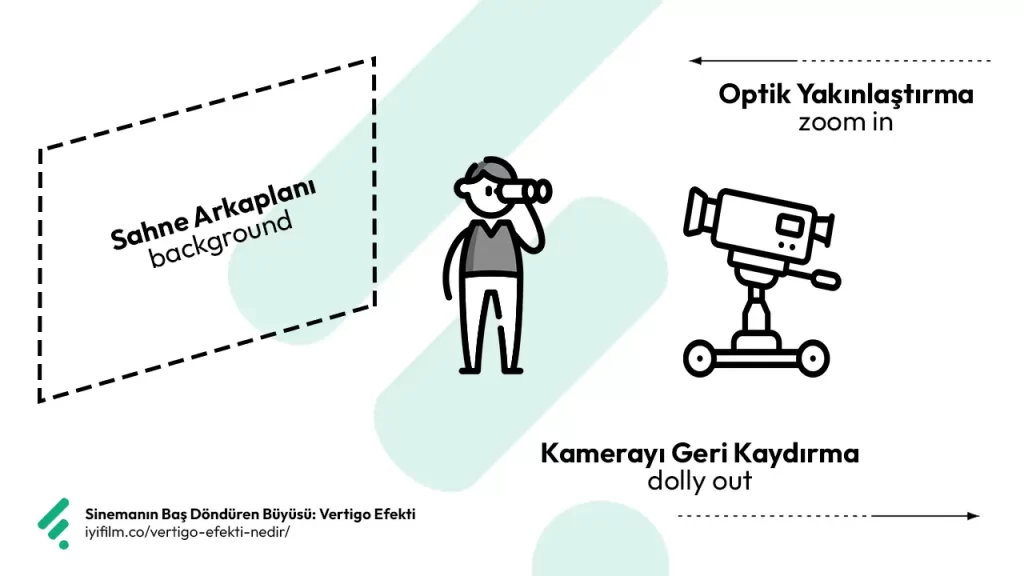 In order to create the desired effect, the camera moves forward or backward on the dolly, while a reverse zoom (zoom out if the dolly is forward, zoom in if it is backward) is made in the same proportion as the camera lens.