Post-apocalyptic movies have always been interesting productions in cinema. Although the genre is generally categorized under dystopian films, we have expanded this category and prepared a list of the best post apocalyptic films to serve as a useful guide for movie lovers.
With the development of technology in the movie industry and especially with the use of CGI technology, post apocalyptic movies have taken on a whole new dimension. Post apocalyptic movies, which left their mark on the post-2000 years, have become more eye-catching with visual effects.
You can find the list of the best post-apocalyptic movies below.
30 Best Post-Apocalyptic Movies
Oblivion (2013)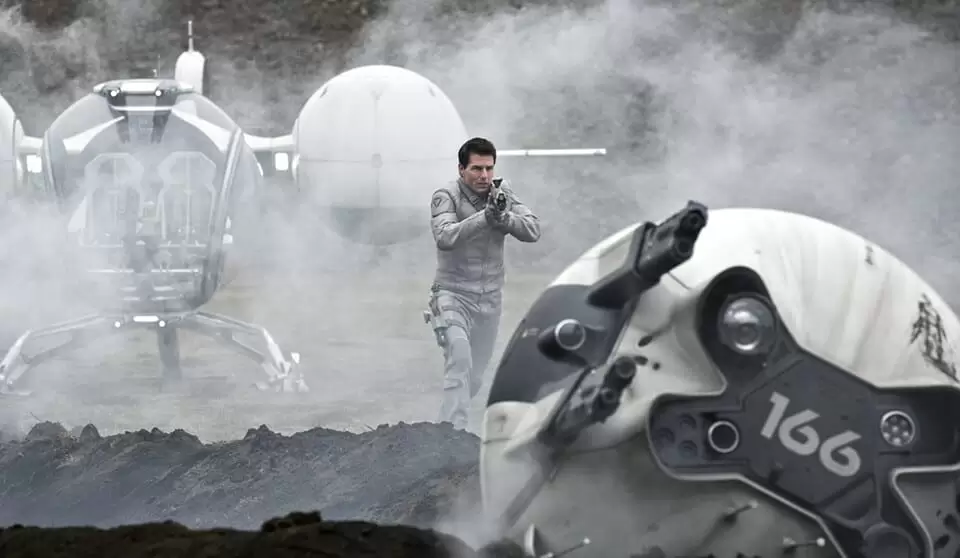 IMDb: 7/10 ▪ Letterboxd: 3.1/5
A group of military rulers send a trusted and experienced soldier named Jack to explore the planet Earth, once inhabited by humans. Jack, who is sent to find out how humans lived on this planet before it was destroyed, will come across surprises he never expected.
The Book of Eli (2010)
IMDb: 6.8/10 ▪ Letterboxd: 3.2/5
The movie tells the story of a man named Eli's struggle to protect a book that will save humanity on the brink of extinction while the survivors struggle to survive in a scorched world after a solar flare.
Akira (1998)
IMDb: 8/10 ▪ Letterboxd: 4.2/5
It's 2019, 31 years after a secret weapon destroyed Tokyo during the last world war. The city reborn from the ashes is called Neo-Tokyo. A city that has become a dark and dangerous metropolis because of the mafia and terrorism. The government has also been corrupted. The army only prevents chaos and keeps the secrets of the past hidden. Tetsuo and Kaneda, friends since childhood, unwittingly enter a secret military base with their motorcycle gang. Tetsuo is captured and used as a guinea pig for experiments at the base. Gaining extraordinary psychic powers, Tetsuo's hatred grows and he begins to destroy the city. Akira is the only one who can stop him.
Contagion (2011)
IMDb: 6.8/10 ▪ Letterboxd: 3.3/5
A deadly airborne and respiratory virus is spreading like an epidemic, killing people within days. A medical team of experts from around the world try to find a cure for the outbreak, while at the same time trying to contain the panic that is spreading faster than the virus.
I Am Legend (2007)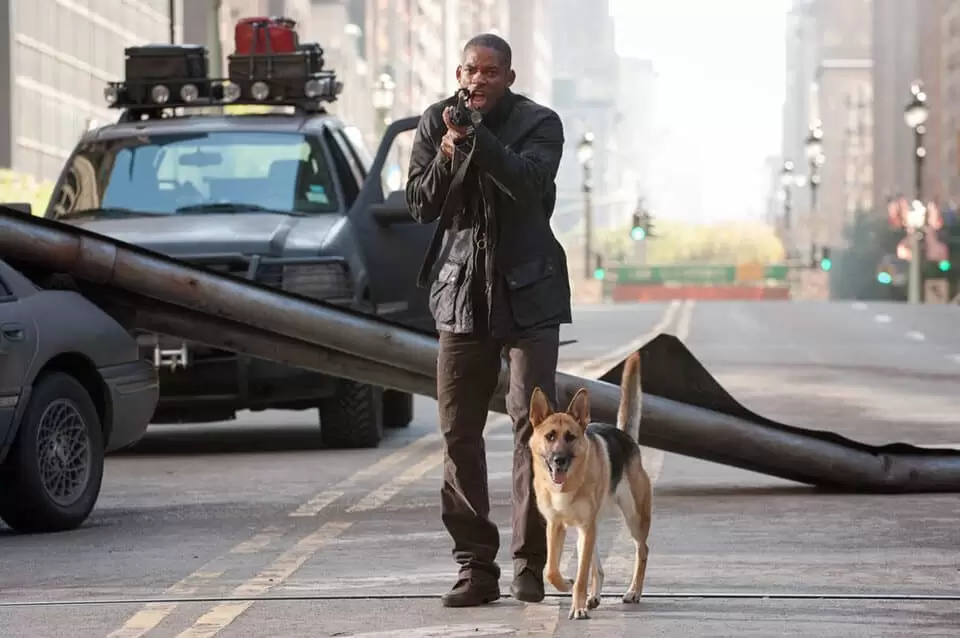 IMDb: 7.2/10 ▪ Letterboxd: 3.3/5
My name is Robert Neville. I'm a survivor in New York City. If anyone can hear my voice, anyone at all. Please. You are not alone.

I am Legend
Accomplished scientist Robert Neville has been unable to contain an incurable man-made virus. Somehow immune to the virus, Neville is the only survivor in what is left of New York City, perhaps even the world. For three years, Neville has kept his faith, sending radio messages every day, trying to find other survivors. But he is not alone.
Dredd (2012)
IMDb: 7.1/10 ▪ Letterboxd: 3.6/5
In a dark future where the world has entered the Atomic Age, cities as we know them have disappeared and people live in megapolises with hundreds of thousands of inhabitants. Police forces, who have no mercy for crime, ruthlessly punish anyone they see as a potential criminal. The police are now jury, judge and executioner. The most famous of these judges is Dredd. Can Judge Dredd survive an impossible task?
Dredd stands out as one of the best post-apocalyptic films.
The Host (2006)
IMDb: 7.1/10 ▪ Letterboxd: 3.7/5
In the Han River, which separates the two sides of Seoul, a horrible creature is created by chemical waste from US warships. The creature appears unexpectedly and attacks people. Events take a terrifying turn. Eliminating the creature may not be the solution because it is suspected of infecting humans with a virus.
Delicatessen (1991)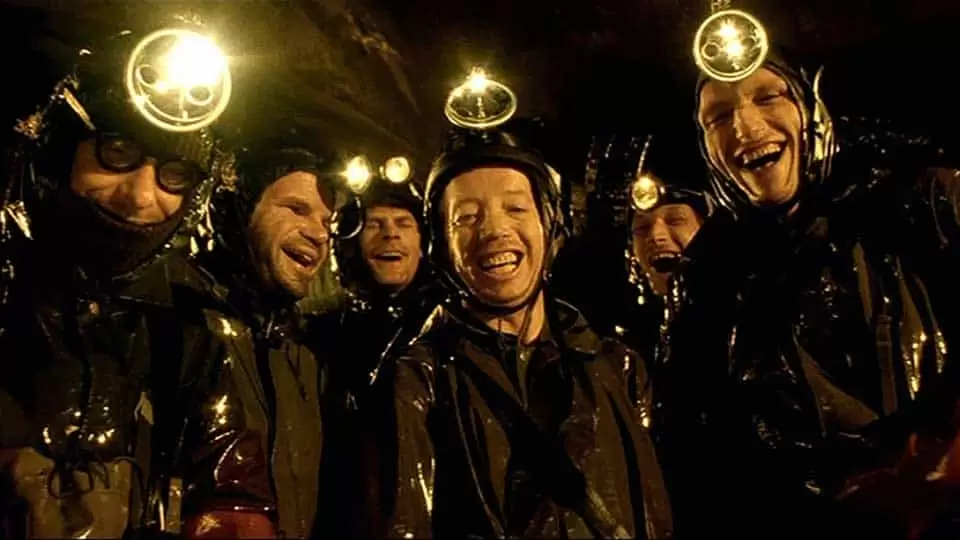 IMDb: 7.5/10 ▪ Letterboxd: 3.7/5
In a post-apocalyptic human society, human foodstuffs are almost impossible to come by. For this reason, some rather bizarre food habits have emerged. A man who has given up clowning goes to a delicatessen. He falls in love with an attractive woman he meets in the shop, the daughter of the owner. But the owner, the girl's father, has strange plans for the man he has taken into his shop. These plans will soon come to light.
█ Related Post: Owning a Delicatessen in a Post Akokaliptic World: Delicatessen
Escape from New York (1981)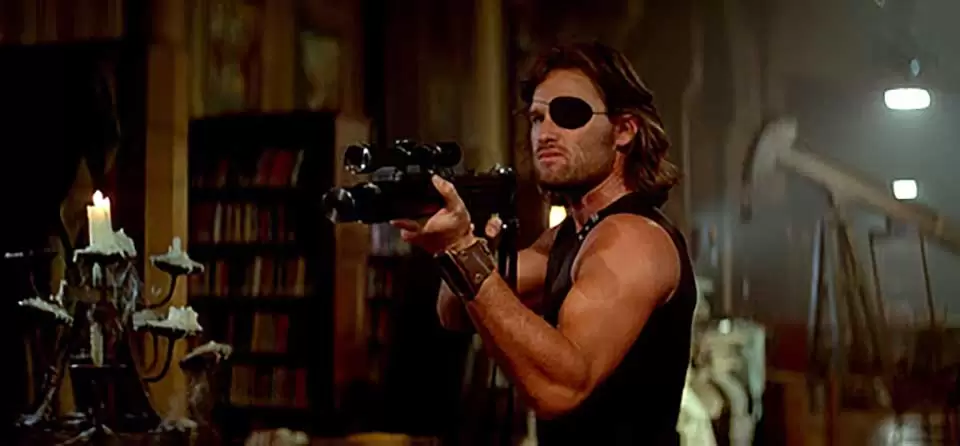 IMDb: 7.1/10 ▪ Letterboxd: 3.6/5
The crime rate in New York has increased, so the city has been turned into an open-air prison with walls and barbed wire. The city is cut off from the rest of the country. Meanwhile, the US president's plane is hijacked by terrorists and he crashes in New York in an escape pod. To save the president, Snake Pliskin, a former soldier, is forced to make a deal.
Escape from New York stands out as one of the best post-apocalyptic movies.
Mad Max 2: The Road Warrior (1981)
IMDb: 7.6/10 ▪ Letterboxd: 3.9/5
Australia is devastated after a nuclear war. Mad Max hits the road after losing his family. He tries to ensure the safety of the oil that will provide transportation for people against gangs. Considered more successful than the first movie by many authorities, Mad Max 2: The Road Warrior is a film that blurs the boundaries between science fiction, western and film noir.
Edge of Tomorrow (2014)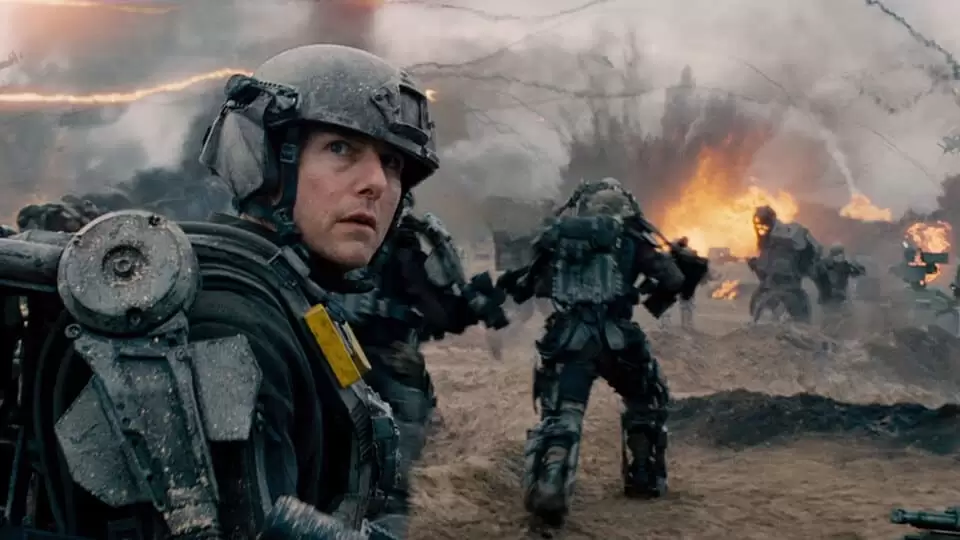 IMDb: 7.9/10 ▪ Letterboxd: 3.7/5
When aliens attack the Earth, the armies of the world unite and fight against the aliens. Bill Cage is an inexperienced commander who has never fought in combat and is given a suicide mission. Killed in the first act, Cage is resurrected and comes back to earth and finds himself in a time loop where he keeps dying and resurrecting.
Edge of Tomorrow is one of the best post-apocalyptic movies.
10 Cloverfield Lane (2016)
IMDb: 7.2/10 ▪ Letterboxd: 3.6/5
After a major car accident, Michelle opens her eyes in an underground bunker. She is accompanied by two strange men who claim that there has been a chemical attack outside and that they are absolutely unable to get out.
Planet of the Apes (1968)
IMDb: 8/10 ▪ Letterboxd: 3.9/5
A group of astronauts wake up after a very long journey and land on an unknown planet. The planet is inhabited by primitive cave people who do not know how to speak and monkeys who speak, hunt and have established a civilization by virtually replacing humans. The group disperses and George Taylor, one of the astronauts, is captured by the apes. As they are about to be experimented on, Dr. Zaius, one of the apes, realizes that Taylor is as intelligent as the apes who understand what is being said.
A Quiet Place (2018)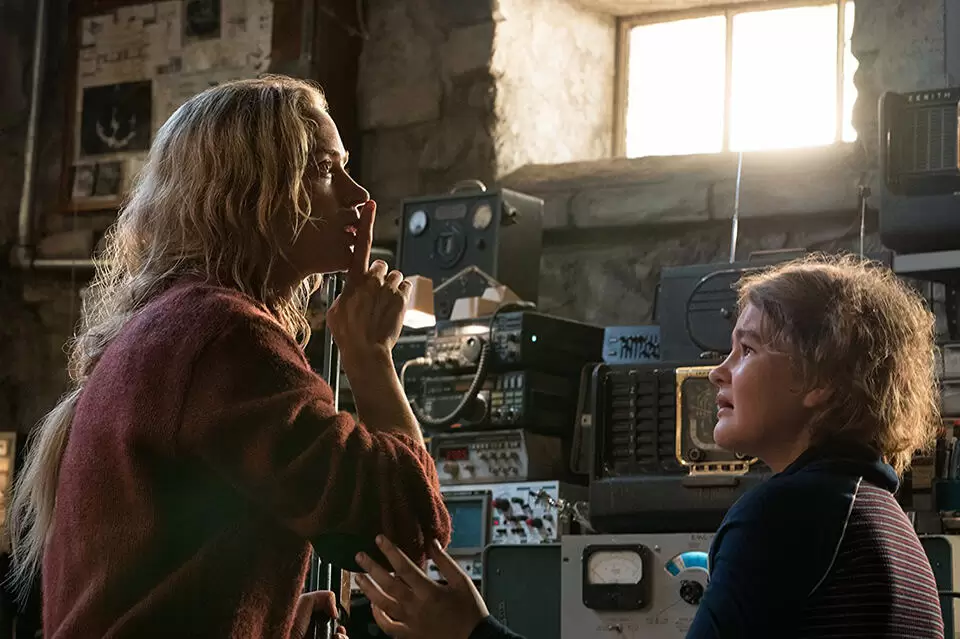 IMDb: 7.5/10 ▪ Letterboxd: 3.7/5
A family with 2 children lives a quiet life in an isolated rural area. Neither the children, who are still growing up, nor their parents speak at all, but communicate through sign language. But it is not because they cannot speak. The family avoids any step that might make a squeak, any movement that might make a noise. One day, however, this quiet life is turned upside down when the young children knock over a lamp while playing. This sound in the still silence will immediately attract the attention of the entity that is after the family, and the family will pay a heavy price for breaking their silence.
Zombieland (2009)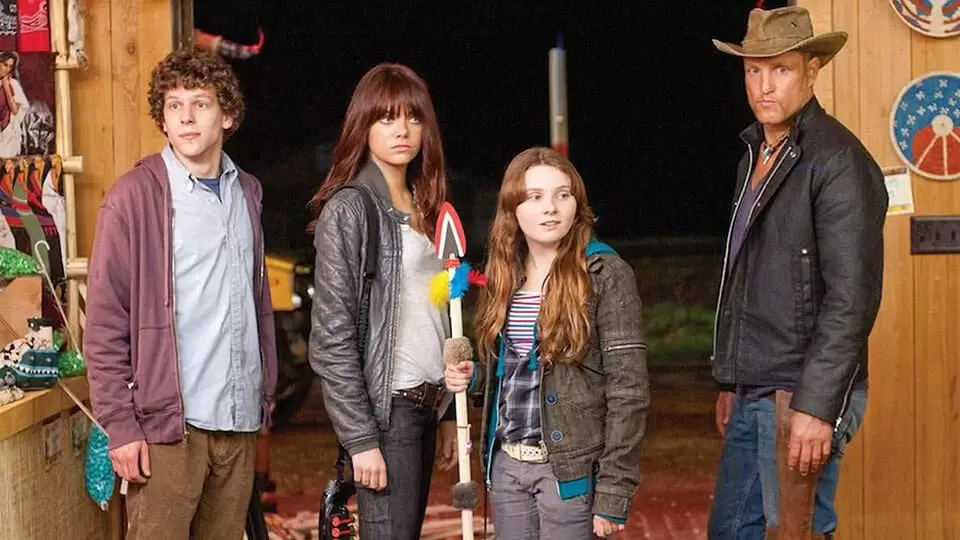 IMDb: 7.6/10 ▪ Letterboxd: 3.6/5
The movie tells the dangerous journey of a group of people whose lives are turned into a nightmare by the zombie outbreak, blending comedy and horror elements.
Zombieland is one of the best post-apocalyptic movies.
Bird Box (2018)
IMDb: 6.6/10 ▪ Letterboxd: 2.9/5
The world is consumed by a strange evil that drives people mad with just a glance. When this mysterious force depopulates the world, Malorie must face the unknown and seek refuge with her two children where they can be safe. Their one mistake on this perilous journey will lead to their deaths. Moreover, they must be blindfolded no matter what happens during the journey. As they embark on this journey relying on their other senses, they are followed step by step by an entity.
Dawn of the Planet of the Apes (2014)
IMDb: 7.6/10 ▪ Letterboxd: 3.7/5
Caesar and his friends have created a huge panic in San Francisco. In addition, the ALZ-113 virus is slowly spreading all over the world. Humans surviving the virus and apes led by Caesar will try to survive in a world of chaos and death.
Dawn of the Planet of the Apes is one of the best post-apocalyptic movies.
A Boy and his Dog (1975)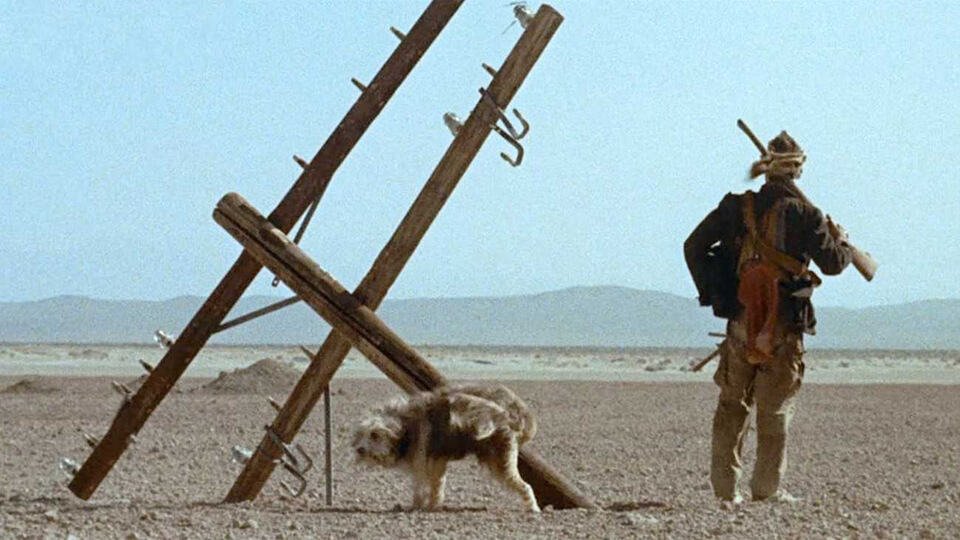 IMDb: 6.4/10 ▪ Letterboxd: 3.2/5
In 2024, there are very few people living on the surface of the earth. The boy who gives the movie its title and his intelligent dog, with whom he can talk telepathically, prefer to live in the desert rather than underground. But the young man is unable to curb his sexual urges and, despite the dog's warnings, he follows a young girl into the underworld where a strange community lives. The underground world has strict rules. Many things are forbidden.
Dawn of the Dead (2004)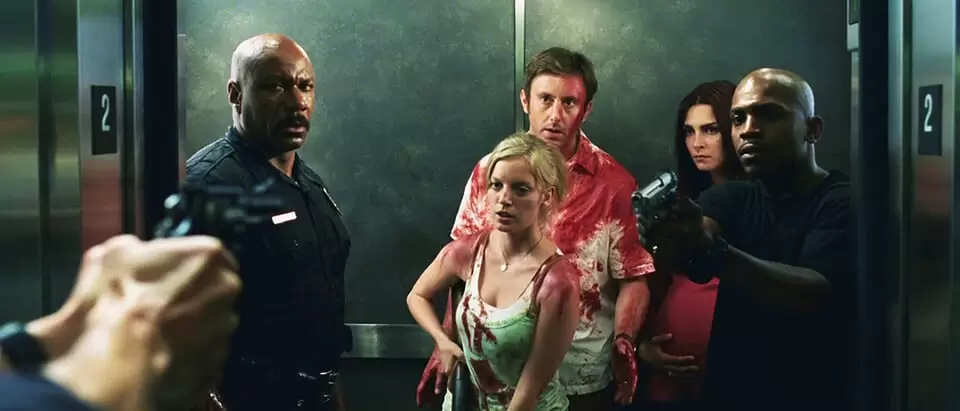 IMDb: 7.3/10 ▪ Letterboxd: 4/5
An epidemic has turned people living in the United States into flesh-eating zombies. When their city is literally overrun by zombies, a group of people find the solution to escape. They decide on a grocery store that others cannot easily find. At the beginning, everyone likes the environment here. They have thousands of different items at their disposal. But over time, the number of zombies accumulating around the store starts to increase.
Snowpiercer (2013)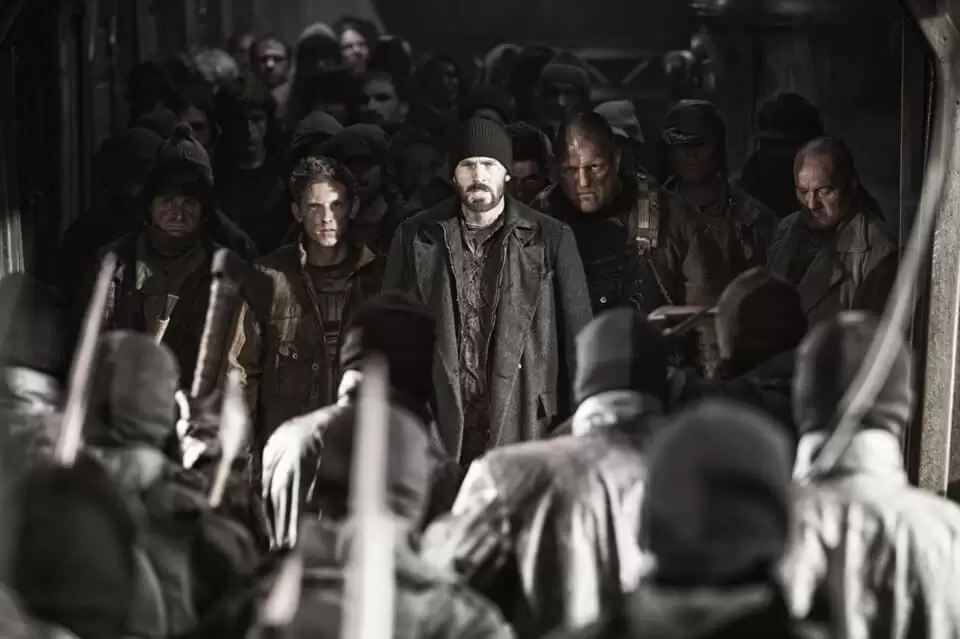 IMDb: 7.1/10 ▪ Letterboxd: 3.7/5
In 2031, an experiment to stop global warming has gone wrong and the world has returned to the ice age. The few survivors of this catastrophe are forced to live on a train called the Snowpiercer. But the people on the train are divided into the rulers and the ruled. The people of the rear carriage, who are constantly oppressed, now want to put an end to this situation.
Snowpiercer ranks high on our list of the best post-apocalyptic movies.
12 Monkeys (1995)
IMDb: 8/10 ▪ Letterboxd: 3.8/5
A deadly virus threatens the entire world. This virus, which killed 5 billion people in 1996, left only one percent of the world's population alive in 2035. In order to protect themselves from the effects of this virus, people start living underground in colonies.
In order to overcome this virus, James Cole, one of the prisoners, is sent to the past by time machine. Accidentally sent to 1990, Cole does research on the virus for scientists.
28 Days Later (2002)
IMDb: 7.5/10 ▪ Letterboxd: 3.7/5
In a genetic research institute in England, scientists have conducted some dangerous experiments in order to prevent violence and anger in human nature and as a result they have developed a virus called rage. However, when a group of animal rights activists learn that monkeys are being used as test subjects in these experiments, they infiltrate the building where the experiments are being conducted and release one of the monkeys kept in protected cages on the grounds that the scientists are harming the monkeys. But as soon as the freed monkey leaves the cage, it attacks one of the activists and the plot thickens.
28 Days Later is among the best post-apocalyptic movies.
The Terminator (1984)
IMDb: 8.1/10 ▪ Letterboxd: 3.9/5
In post-apocalyptic Los Angeles in the year 2029, an artificially intelligent computer system called Skynet is fighting against the surviving resistance of the human race, most of which it wiped out in the 1990s. Just before the rebels succeed against Skynet, Skynet manages to time travel one of its warrior Terminators and send him back in time. The Terminator's mission is to kill Sarah Connor, the mother of John Connor, the head of the resistance.
Shaun of the Dead (2004)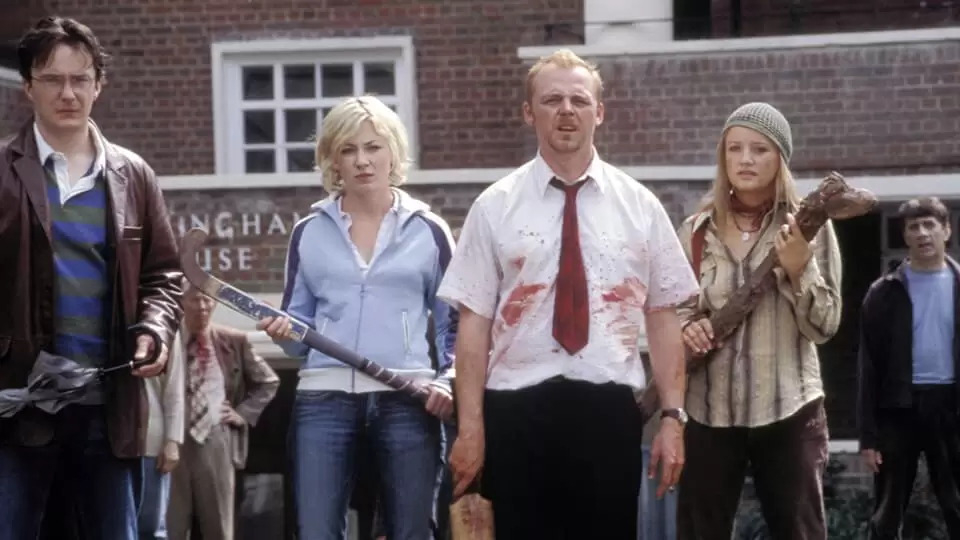 IMDb: 7.9/10 ▪ Letterboxd: 4/5
Shaun's life has come to a standstill. He spends all his time in a bar called the Winchester with his best friend Ed, trying to solve the problems created by his mother and his girlfriend. He must now fulfill the responsibilities of being a grown man. But in the meantime, zombies have risen and are on the move to eat the living.
Shaun of the Dead is one of the best post-apocalyptic movies with its gripping structure.
The Matrix (1999)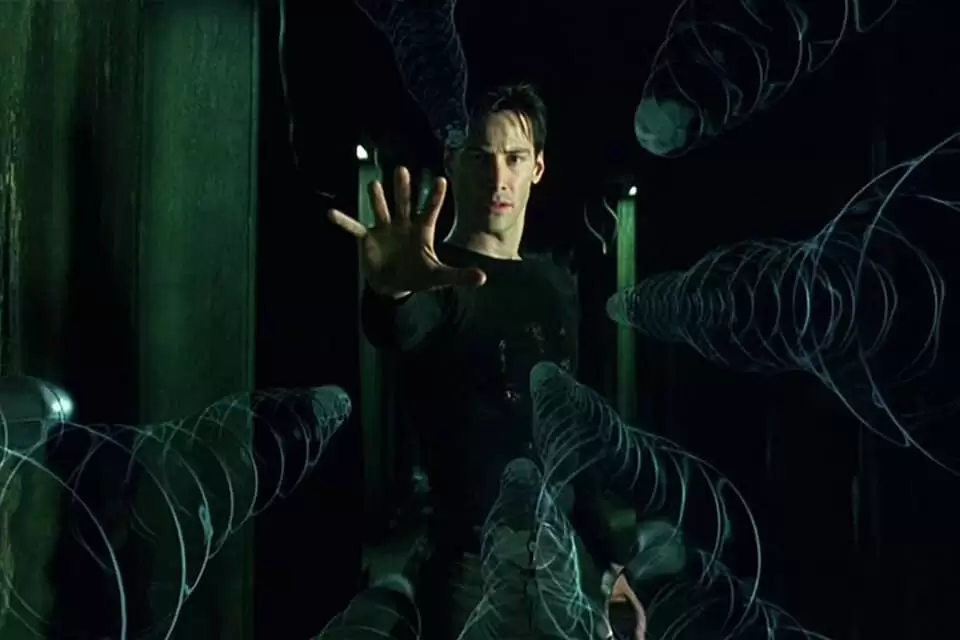 IMDb: 8.7/10 ▪ Letterboxd: 4.1/5
Neo is a computer hacker. One night he meets Trinity, who will introduce him to another world. Neo, who wants to find Morpheus, will learn about the Matrix universe. But what is the Matrix?
Stalker (1979)
IMDb: 8.1/10 ▪ Letterboxd: 4.4/5
A giant meteorite crashed in an unnamed country, causing unexplained events. Its impact is effective in an area called the Zone. In a room in the center of this zone is a power that is said to be able to make humanity's deepest desires come true. Protected by barbed wire and soldiers, only Stalkers with mental powers and enough courage can enter the Zone and take the people they accompany to face the power in the room. Our hero is one such Stalker. Despite his wife's objections, he embarks on the journey of a lifetime, taking along a scientist and a writer.
World War Z (2013)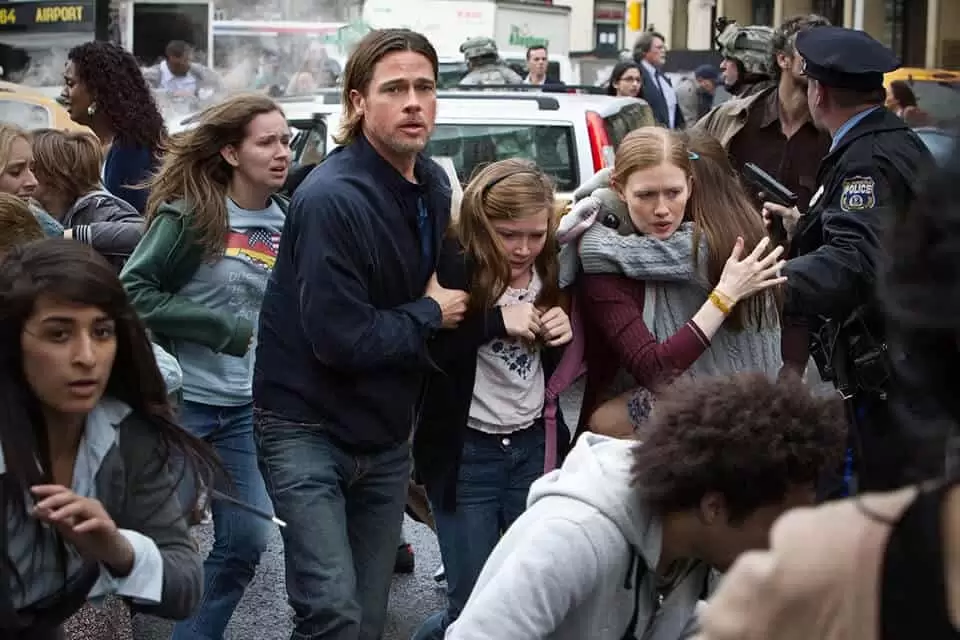 IMDb: 7/10 ▪ Letterboxd: 3.1/5
Gerry Lane is a family man living a happy life with his two daughters and his loving wife. One day, when their car gets stuck in traffic, they realize that something is different than usual. Danger is fast approaching. Gerry, who has relocated his family to a safe zone, will race against time to save the world that has been split in two.
World War Z is one of the best post-apocalyptic films with tension that never lets up for a moment.
WALL-E (2008)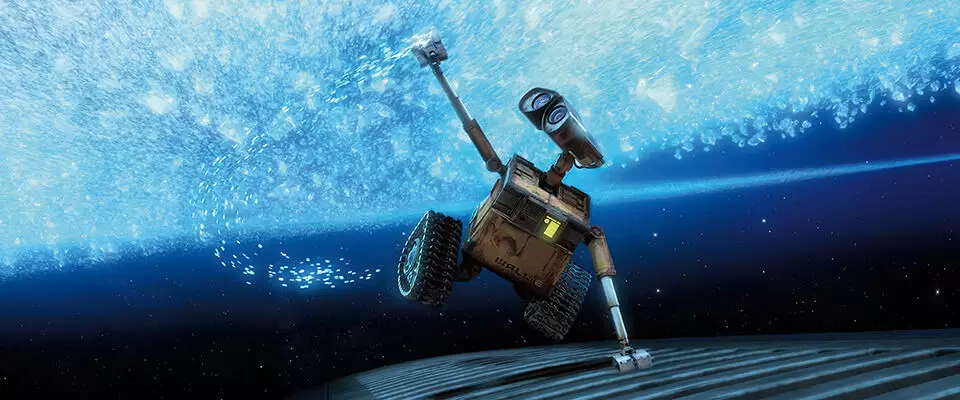 IMDb: 8.4/10 ▪ Letterboxd: 4.2/5
After being forgotten by the humans who left planet Earth, WALL-E, a robot who has been living alone for many years and working as a scavenger, one day meets a beautiful search robot named EVE and his life suddenly takes on a whole new meaning.
Children of Men (2006)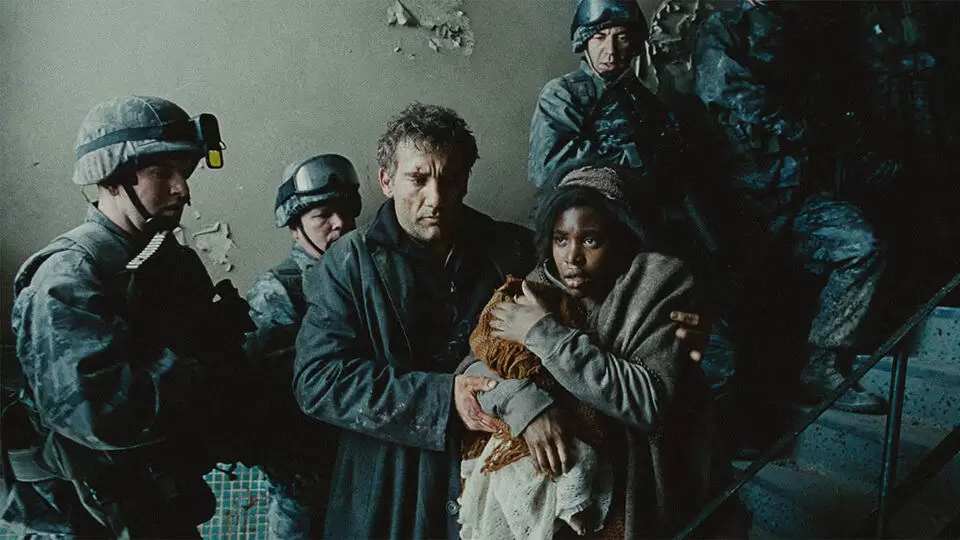 IMDb: 7.9/10 ▪ Letterboxd: 4.2/5
The movie takes place in 2027. 19 years have passed since the last baby was born on Earth. Anarchy and chaos rise in a land where human extinction is on the verge of extinction. One day, our main character Theo accepts his ex-lover's offer of help. It won't be long before he realizes how important the refugee he sets out with is to the world.
The Road (2009)
IMDb: 7.2/10 ▪ Letterboxd: 3.6/5
In a post-apocalyptic atmosphere, the United States is on fire. A father and his son are headed for the ocean coast. As they cross America with a simple rifle in their hands, the main problem in their adventure is that they do not know where they are going in difficult weather conditions and the bandits who get in their way.